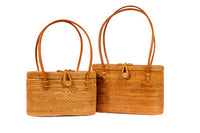 The Original Bali Bag
The original design. Known as as a "candle" purse to the locals. A classic, all purpose design without a lining so it goes with everything!
Shop Now
The Hamptons Tote
One of my new favorites. Perfect for carrying everything you need during your weekend getaway. Fits an 11" laptop, a bottle of wine, large wallet, water bottle, sunglasses. Comes in a variety of linings.
Shop Now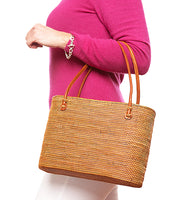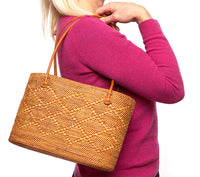 The Block Island Purse
Smaller than the Hamptons tote, yet perfect for excursions that require you to carry a bit more. The Block Island Purse has a beautiful diamond pattern, is handmade like our other purses, medium in size and available in several lining patterns. This is the perfect all around island handbag.
Shop Now
The Little Palm
This bag is named after a small, enchanted island in the Florida Keys that can only be reached by boat.
Grass huts. Privacy. Seclusion. Intimacy.
Warm aqua colored waters lapping gently against the shore outside your private hut.
Ahh. To escape to Little Palm.
Shop Now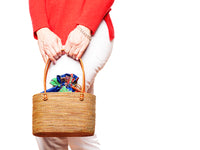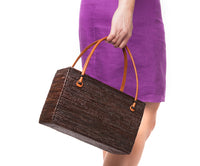 The Worth Avenue Bag
As elegant as the shopping avenue it is named for, the Worth Avenue bag is perfect for elegant business or dinner events.
Shop Now
Find Us
info@eastportclothing.com
Annapolis, MD